Clifton House 38 Bairstow Street, Blackpool, FY1 5BN - Carole Cregan Tel:01253 621165
Clifton House is a quiet family orientated licensed Guest House situated adjacent to the sea front and within walking distance of shops, clubs, amusments and theTower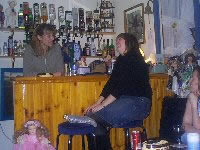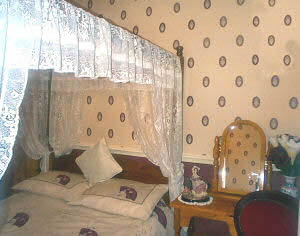 Carole is now in her 35th season of successful business at Clifton House the kids love it that much they write poems about Clifton House
Guests are offered quality accommodation in relaxing and informal surroundings. Every effort is made to make our guests' stay as pleasurable as possible, with a friendly personal service at all times with attention to every detail. Rooms are centrally heated, frequently redecorated and are well maintained. All rooms include USB sockets.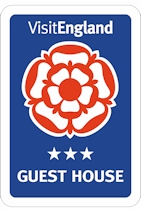 Guests have included Anniversary couples honey mooners Birthday celebrators, mature and young couples, dancing competitors, family football fans, even runners for the local 10k fun run.
We have a well stocked affordable bar with a selection of beers ,wines, spirits, and soft refreshments available throughout the day in a comfortable lounge bar.
Bed and Breakfast

Typical full English Breakfast available i.e.Tea & Coffee, Fruit juices, Brand name Cereals, Eggs,bacon, sausage, beans, tomatoes toast
FREE Wireless Internet Access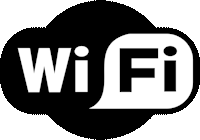 WiFi Access is available free of charge, terms & conditions apply.
** Clifton House is a 'No Smoking Establishment'
Local Entertainment

Don't forget there is plenty of great entertainment in Blackpool to take advantage of and ites all in walking distance of Clifton House.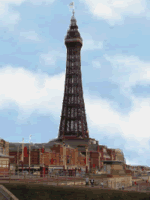 For instance check the map out you will see that we are close to Central Pier, Sea life Centre arcades Ballrooms, Theatres and many Night Clubs Cabaret Bars and Illuminations.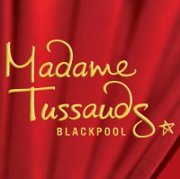 Hey you even get to see the stars of Corrie at The Wax Works of course, The trams stop just at the bottom of the street giving you easy transportation to even more.